HOUSE CLEANING WITH KNOCKOUT POWER
Hello house cleaning Sunnyvale customer! Our Sunnyvale maids are standing by and we can't wait to service your beautiful home with best in class HEPA allergy-fighting vacuums, incredibly trained professional maids, and the best in 100% green cleaning products proven safe for you, your furniture, and the world. We're the only Sunnyvale cleaning service that offers carpet cleaning combos at incredible value.
House Cleaning and Carpet Cleaning Customer Highlight Timothy, one of our long time customers, called us one night a little bit desperate. He informed us that he had just moved from an apartment in one end of Sunnyvale to a four bedroom house on the other end of Sunnyvale (congrats on the new baby Tim!). He called his trusted Heromaid Sunnyvale house cleaners to arrange for both a move-out cleaning service and a move-in service on the new home. He also needed the apartment carpet cleaning combo so he can get his full deposit back! It was important to him that the house cleaners in his home were trained well on sensitive surfaces (like marble and granite), insured by workers compensation, reliable, equipped with top of the line tools/supplies, background checked, and backed by a company that treats them well and pays them fairly. Our maids establish trusting relationships with their customers and since our house cleaning specialists enjoy very low turnover rates, they get to know their client's home like the back of their hands.
Since Tim was a new father, he had some requests to ensure a safe, gentle environment for his newborn. We sent Tim the maids equipped with green cleaning supplies (per his request) and backpack HEPA filter vacuum cleaners that trap 99.7% of dust and allergens (reducing his household allergies and dusty surfaces). Team Charlie and Team Delta, our Sunnyvale house cleaning and carpet cleaning specialists, got to work right away. We finished the job in less than six hours and Tim was finally done with his moving adventure and ready for his new life phase of fatherhood! On our follow up call, Timothy was so happy with the level of detail our maids exhibited in their house cleaning that he gave them all a big gift (they all love you now Tim). He especially liked our systematic approach to deep house cleaning/carpet cleaning combos, moving through room by room efficiently and making sure no surface is left unwashed. We even made sure to sanitize the light switches and hand wash the baseboards and light fixtures to make his new home as bright and cheery as possible. Thank you for being our customer for two solid years Tim! We can't wait to see little Dave grow into a genius Google engineer like dad!
So impressed with Alex & the Heromaid Team! REALLY, really appreciated their attention to detail & how poised they are. I have a LOT of clients that book houses weeks at a time and host various events back to back, so I need the flip be seamless and quick! Another, plus I enjoyed was all their products are not just generic awful chemicals, carefully selected products for wood floors, tile, grout etc. So Awesome! Thank you! LJ O. – House Cleaning Sunnyvale Customer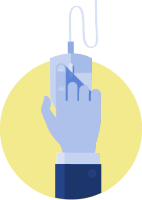 Just tell us a little about your home and your preferences.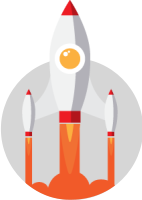 Your maids arrive on time and clean your home.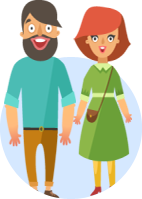 Come home to clean air and a gorgeously clean home!
SIMPLE FLAT RATE PRICING BY BEDROOM
Ready for an Amazing Clean?