HOUSE CLEANING WITH MONSTROUSLY DEEP CLEANS
HOUSE CLEANING MOUNTAIN VIEW
Hey Mountain View! (And Hi Google!). You are possibly the most brilliant and innovative city there ever was. Always class leading, always on the cutting edge. We're your local cleaning heroes, and we can't wait to service your beautiful home with best in class HEPA allergy-fighting vacuums, incredibly trained professional maids, and the best in 100% green cleaning products proven safe for you, your furniture, and the world. We're the only professional house keeping that offers carpet cleaning combos at incredible value in Mountain View.
HOUSE CLEANING MOUNTAIN VIEW
House Cleaning and Carpet Cleaning Customer Highlight.
A lot of our Mountain View house cleaning and carpet cleaning customers work for Google. Their work week often exceeds 60 hours and house cleaning is just not something they want to spend time on at the end of a hard week of work. His home has large carpeted areas that need regular carpet cleaning as well, and he is a huge fan of our carpet cleaning combo.
Mark hired us for his beautiful Mountain View home near the Google headquarters. He was looking for a maid service that he can trust with his belongings. He found out about the rigorous hiring and training process Heromaid house cleaners must pass and the fact they were all insured, trained continuously, equipped with top of the line vacuums/supplies, background checked, and were extremely reliable. He booked us for that first house cleaning and never looked back.
Mark thought it was pretty awesome that most of our maids have been with us for years. Low turnover rates means our maid service keeps our house cleaning heroes happy and pays them fairly for the hard work they do. For our customers, however, it means that you receive the same great house cleaning from the same trusted team consistently.
Our systematic approach to deep house cleaning/carpet cleaning combos involves moving through room by room efficiently and making sure no surface is left unwashed. We make sure to sanitize the light switches and hand wash the baseboards and light fixtures to make your home sparkling fresh. Mark sends us little love note emails after every cleaning saying how he can't wait to come home from work on his regularly scheduled cleaning days!
Thank you for being our customer from the very start Mark!
I tried Heromaids for the first time and I could not be happier with their service. I was referred to them by a friend, so I checked their website and it was very user friendly and easy to navigate (and booking an appointment online makes life that much easier)
Team Bravo was sent to my apartment (April and Laura) and they were fantastic! They were very professional and punctual. They used only green product which left the house smelling so clean without and harsh chemical smells. I also have two kittens that shed EVERYWHERE! but Laura used a HEPA-vacum which removes all the allergens and you can feel the difference!. Both Laura and April were very thorough with the cleaning. They did an amazing job and left my apartment sparkling clean. I asked them to pay special attention to the bathroom and kitchen,and they did. I've never seen my kitchen so clean before!
I will definitely be using their service again!
Hana L. – Mountain View house cleaning customer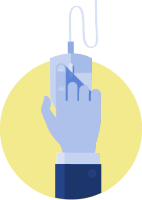 Just tell us a little about your home and your preferences.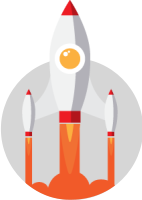 Your maids arrive on time and clean your home.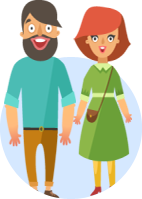 Come home to clean air and a gorgeously clean home!
SIMPLE FLAT RATE PRICING BY BEDROOM
Ready for an Amazing Clean?