HOUSE CLEANING WITH A MIGHTY STRONG SWEEP
Heromaid's Palo Alto house cleaning service is second to none. We're the only service in Palo Alto to offer house cleaning and carpet cleaning discount combos. Our house cleaning features a 52-point checklist that sees every crevice and corner brushed clean, every surface immaculate, and the best HEPA allergen-trapping vacuums on the market
House Cleaning and Carpet Cleaning Customer Highlight.
Jesse called our Palo Alto house cleaning service one day looking for regular recurring house cleaning. We proudly told him that we are one of the very few house cleaning services in California and the only one in Palo Alto that only hires tested and trained maids that are paid fairly and trained continuously. We also told him about our million dollar house cleaning service insurance coverage and how our maids were protected fully by workers compensation insurance.
Jesse was sold. There was nothing he valued more than trusting his home to reputable cleaners and a quality house cleaning business that backs up its claims of protection and service. He's had a few bad experiences hiring independent contractors that were not actually covered by any insurance, and it cost him a fortune in theft and injury claims. On his first deep wash house cleaning, Jesse had no idea what he was in for. He didn't realize that we hand wash every surface of the home including light fixtures, baseboards, kitchen floor, bathroom vents, and even sanitize remote controls and light switches. He was blown away at how absolutely fresh and clean his home felt. He was impressed with our HEPA filter vacuums that reduced the allergens in his home, and he mentioned how his sinuses were a lot less stuffy. He signed up for our recurring house cleaning service and added in a carpet wash combo. On our follow up call, he said he's never had a Palo Alto house cleaning service do such an amazing job. Jesse, we thank you for being such an amazing customer and we love all of your friends that you referred us to!
Last Saturday was the first time that I used Heromaid for cleaning. Team Monica did an awesome job, and I especially like the way Monica cleaned the floor, which is my top priority. We really enjoyed the house after the cleaning.
Other things that I like: great communication with the team during cleaning through text messaging while I was not on the spot, and convenient online booking system.
Hope they can keep the great work.
Fy Y. – House Cleaning Palo Alto Customer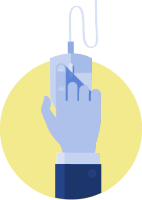 Just tell us a little about your home and your preferences.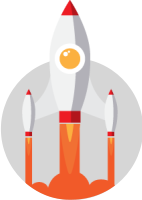 Your maids arrive on time and clean your home.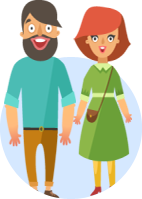 Come home to clean air and a gorgeously clean home!
SIMPLE FLAT RATE PRICING BY BEDROOM
Ready for an Amazing Clean?