HOUSE CLEANING SUPERHEROES. FIGHTING DIRT CRIME.
Heromaid's Los Gatos house cleaning service features an industry-leading 52-point checklist that sees every crevice and corner brushed clean, every surface immaculate, and the best HEPA allergen-trapping vacuums on the market. We're the only Los Gatos house cleaning service to offer house cleaning and carpet cleaning discount combos.
House Cleaning and Carpet Cleaning Customer Highlight.
After submitting his 30 day notice with intent to vacate his leased five bedroom single family residence in Los Gatos, Peter was packing his belongings with the help of his hired professional movers. He needed one last thing; a local Los Gatos house cleaning service to help him wrap up the cleaning. As he walked around the house, he noticed his off-white carpet which had now turned a yellowish brown color thanks to his teenage Los Gatos High School soccer star children. It was clear that this home was in dire need of both a house cleaning and carpet cleaning. Peter set out to find a combo deal, frantically searching Yelp on his phone for companies offering combo deals on "Los Gatos house cleaning and carpet cleaning". Thankfully, Peter found us. Within minutes, combo cleaning was booked and ready.
Our Hero sensors blipped and beeped on our end. We got his message. He indicated focus areas throughout the home that needed special attention, describing the dirty oven, handprints smothered on almost every window in the house, and the deeply stained carpets. Oh, and the kicker: he had 10 hours to hand in the keys! Since we had dedicated teams in the Los Gatos area, our Los Gatos house cleaning customers often see quick turn around and completion times. Our Heromaid service had quite a job on its hands, but it wasn't anything we couldn't handle. The house needed to be dusted, baseboards hand washed, walls scrubbed, light fixtures cleaned out, and carpets cleaned with our professional-grade state-of-the-art carpet cleaning equipment.
Sensing Peter's frantic message, we called Peter to reassure that his request was acknowledged and that our Los Gatos house cleaning team was ready to head out to the property. Armed with non-toxic cleaning supplies, 52-point checklist, HEPA filter vacuums that trap 99.7% of dust/allergens, and professional cleaning supplies, Christine's Team Alpha of four maids sweeped the home with a whirlwind of passionate cleaning.
There was not a single light switch that could escape our attention. Peter wanted his rent deposit back in it's entirety; we had to make sure as a team we delivered beyond expectations. Team Alpha has been house cleaning Los Gatos homes for over two decades. This team has been with us from the very start, training and graduating some of the companies finest team leaders and helping us expand all over Santa Clara county.
On our follow up call, Peter mentioned how sparkling clean the home looked, how he never noticed how dirty the baseboards had gotten, and how beautiful the lime-encrusted faucets were now reflecting shines of Peter's massive smile. He also signed up for regular weekly cleans with us for his beautiful new Los Gatos home.
I've needed a cleaning for my house for a while and Heromaid did a fabulous job on my kitchen,bathroom, and bedrooms. Everything looks so good and smells so clean. I've had house cleanings before and this house cleaning was the best yet. The maids were very polite and efficient! Alex is very organized and prompt with making the appointments! Thank you Heromaid :)!
Julie W. – House Cleaning Los Gatos Customer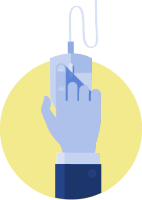 Just tell us a little about your home and your preferences.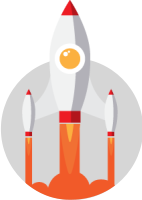 Your maids arrive on time and clean your home.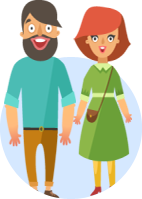 Come home to clean air and a gorgeously clean home!
SIMPLE FLAT RATE PRICING BY BEDROOM
Ready for an Amazing Clean?