HOUSE CLEANING SAN JOSE AND THE BAY AREA
Home of the "MIGHTY DEEP CLEAN"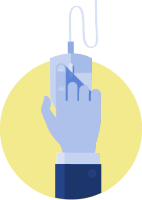 Just tell us a little about your home and your preferences.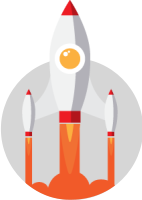 Your maids arrive on time and clean your home.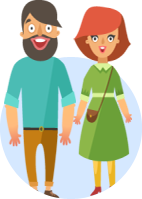 Come home to clean air and a gorgeously clean home!
Commercial Housekeeping San Jose
Maid Service San Jose to Help You Move
House Cleaning Services San Jose
The Best San Jose Cleaning Service and Bay Area House Cleaners
For first-rate San Jose cleaning services, Heromaid is a professionally bonded and fully insured company with expertise in both residential and commercial properties. With a staff that is always highly detailed, polite, and timely, no job is too big or too small. Whether you are in need of a regularly scheduled housekeeping crew to attend to your home's weekly cleaning chores or if you happen to need a staff of professionals for an emergency "spring cleaning," we are always at the ready to ensure that these challenges are handled quickly and affordably.
Peace of Mind
Sometimes it feels as if the housework never ends, especially in families with small children and pets. Wouldn't it be nice to come home to an immaculate home after a long day at work rather than having to stop and pick up your child's toys, clean the bathroom, or wax the kitchen floor? By hiring professional cleaning services in San Jose, you decrease the amount of unwanted stress in your life while increasing the amount of time that you can spend with your loved ones. Life is short, but housecleaning chores seem to last forever. Let Heromaid do all of the dirty work for you.
Standard Cleaning Services Offered
Heromaid offers an extensive list of expert San Jose cleaning services. From bedrooms to bathrooms and even kitchen pantries, Heromaid provides a deep cleaning that leaves your home looking and smelling fresh at all times. A short list of our standard cleaning services include:
Mopping of kitchen and bathroom tile floors
Cleaning of hardwood floors
Dusting of all furniture surfaces
Cleaning of all kitchen appliances, including stove tops, ovens, microwaves, and refrigerators
Scrubbing bathroom tubs, showers, and toilets
Cleaning all mirrors throughout the home
Vacuuming of all carpets, even under the furniture
Making the beds
Cleaning glass tables
Dusting of all knick-knacks
Cleaning the edges of picture frames
And so much more!
No More Hazardous Chemicals to Store
Think of the money that you will save in household cleaners, floor waxes, and cleaning supplies every week. Our professional staff of expert cleaners will arrive on time without fail while always toting our own equipment and household cleaners. Not only will this save you loads of money, but there will no longer be a need to store these types of hazardous chemicals under the kitchen sink or in bathroom cabinets. By scheduling professional cleaning services through Heromaid, you will enjoy more family time with your loved ones while also dramatically increasing the levels of safety and security for your children at the same time.
A Refection of your Personal Style
There is perhaps nothing worse than having unexpected company drop by, only to have them step into a disorderly and cluttered home. These surprise visits can often be embarrassing, as we rush around the house trying to hide old newspapers under sofa cushions and stuff children's toys into closets. Professional housekeeping services can be scheduled so that our staff arrives at any time during normal business hours.
We can have your home professionally cleaned from top to bottom while you are away at work or school. For professional San Jose cleaning services, Heromaid offers daily, weekly, biweekly, monthly, and customized services of perhaps 2 to 3 times per week. We will keep your home in pristine condition at all times.
Give your Home a Deep Clean.
Heromaid provides a deep cleaning with an attention to detail that is unmatched by other professional cleaning services in San Jose. Maintaining a clean home is much more than just dusting and vacuuming. There are other chores that need to be accomplished on a semi-regular basis that many services often neglect. Heromaid offers an extensive list of deep cleaning services that also include:
Cleaning and dusting of mini blinds
Dusting and wiping of window sills
Shining of all chrome surfaces, including kitchen appliances and sinks
Deep cleaning of stoves and ovens
Cobwebs removal
Cleaning and organizing kitchen cabinets and drawers
Window washing
Vacuuming or waxing of stairs and hallways
Dusting of lampshades
Cleaning of ceiling fans
Vacuuming of upholstered furniture
Cleaning of baseboards
Mold and mildew removal in bathroom tubs and showers
Dusting of air vents
Cleaning of drip pans in kitchen appliances
And so much more!
We do windows.
The hiring of professional cleaning services in San Jose for the home or office will alleviate the need for you to do those nasty household chores that you always dread. Imagine never having to clean the bathroom again? And what about washing the windows? A common myth is that professional cleaning services "don't do windows". Many of them don't, but Heromaid is more than happy to provide this service at any time that you request. Our team of professional housekeepers at Heromaid will take care of all those nasty chores, including emptying the trash, waxing the kitchen floors, making the beds, and even washing the windows.
Out of sight, out of mind.
The great thing about hiring professional San Jose cleaning services is that all of the chores and tasks can be accomplished during the day while you and your children are away at work and school. Without children and pets underfoot, our team of professionally licensed, bonded and insured cleaning experts will thoroughly detail every nook and cranny of your residence and in a very timely manner.
This allows you to come home to an impeccably clean home, allowing you to spend more time with your family. We will even sit down with you in advance and create a customized cleaning plan for your home or office, dividing up the tasks on a daily or weekly basis to ensure that all of your specific requirements are met. For friendly and courteous cleaning services in San Jose, Heromaid offers a highly exceptional team but at a very affordable price.
They where quick with sending a crew the very next day and we are very satisfied with their work. Defiantly using them again.
Roy B. – House Cleaning San Jose Customer
I have a small apartment so it doesn't need to be cleaned all that often but when it does, I'm calling Heromaid!
Anna V. – House Cleaning San Jose Customer
Very professional and thorough when it comes to cleaning and respecting your house and belongings.
Nima M. – House Cleaning San Diego Customer
Ready for an Amazing Clean?