HOUSE CLEANING MILPITAS GONE MIGHTY
Our Milpitas house cleaning and carpet cleaning professionals follow a detailed 52 point checklist. Every nook and cranny hand washed, kitchen and bathroom floors cleaned by hand, and the best HEPA allergen-trapping vacuums on the market leaves your home's air healthy and fresh.
House Cleaning and Carpet Cleaning Customer Highlight
Back in December 2014, Jenny wrote to our Milpitas house cleaning service crew and wished to thank us by telling her story and how she found us. Her story is one of the many we are proud to share with our Heromaid Milpitas house cleaning customers.
Jenny's Milpitas three bedroom apartment was in dire need of a deep clean. Week after week, her schedule and work has made it difficult for her to keep up. She hoped for a superhero house cleaning service to appear and wipe her house clean as well as wash her carpets fresh again. We imagine she turned away from the window, faced reality, looked to the clock hanging off the wall and realized there was simply no time to do any sort of house cleaning, like many of our Milpitas house cleaning customers. At this point, she would have welcomed the opportunity to drop all her chores and just go on a shopping spree at the Great Mall.
After a quick Google search, she found Heromaid, ranked with a solid 5-stars on Yelp. The name sounded familiar as she had seen a friend post about us on a social media site. After seeing our customers rave about our Milpitas house cleaning crew and the quality of our carpet cleaning, she called us and our friendly team guided her through the online booking process. Jenny did not want to have to call us every week so she signed up for our recurring house cleaning on the spot.
On our follow up call, she mentioned that a key determining factor in choosing Heromaid was the fact that we were insured, and bonded. She's had a few bad run ins with Craigslist cleaners and wanted to make sure that her valuables were safe during the house cleaning. We arrived with a 4-member team prepared for a deep wash of her home equipped with commercial-grade supplies and tools. We got to work and in 3 hours, her home was gleaming clean. She was particularly fond of the efficiency of the team and how closely they worked with the carpet cleaning crew to have her home finished in no time.
We only use HEPA filter vacuums that trap 99.7% of dust and allergens which helps cut down on dust that resettles after a clean, keeping her home fresher, longer. Needless to say, Laura is now one of our long time favorite customers and has brought us many Milpitas house cleaning referrals.
I have been in the bay area for a little less than a year and finding a good maid service has proven difficult. I've run into companies that don't respond to your messages and others that have contractors who come to your house, and, on top of that, don't speak English. I luckily found Heromaid on Yelp and found the process so refreshing! You can quickly book and pay for an appointment online and then you'll get reminders via text message and email that your appointment is coming up.
My maid's name was Victoria and she showed up in time, spoke English very well which made it easy to discuss exactly what I wanted in the cleaning service. She was really cool and down-to-earth. My one-bedroom apartment was spotless after she was done!
A couple of other pluses: Heromaid allows a monthly appointment which I found most other companies do not have. Other places want you to book weekly or every two weeks, otherwise you're not a priority. The maid also brings her own cleaning supplies. The last maid service we used didn't bring their own cleaning supplies so when Victoria brought her own stuff, it made me extremely happy!
Jane P. – House Cleaning Milpitas Customer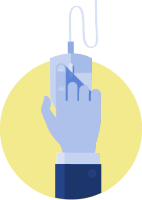 Just tell us a little about your home and your preferences.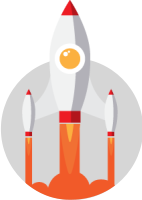 Your maids arrive on time and clean your home.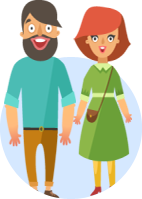 Come home to clean air and a gorgeously clean home!
SIMPLE FLAT RATE PRICING BY BEDROOM
Ready for an Amazing Clean?