HOUSE CLEANING WITH THE MIGHTIEST OF DEEP CLEANS
House cleaning Cupertino sees us cleaning for some of California's largest and most beautiful homes. Many of our customers are Apple employees that appreciate the attention to detail and absolute vigor we put into our "MIGHTY DEEP CLEANS", especially when it comes to larger homes. Word of the Heromaid teams' house cleaning prowess spread quickly and Cupertino is now our second busiest city that we serve. We can't wait to bring your Cupertino home the heroic clean it deserves and we want you to look forward to never having to clean your home. Reclaim your nights and weekends, Cupertino!
House Cleaning and Carpet Cleaning Customer Highlight Cupertino brings us quite a few employees of the California Apple. The giant tech company has grown Cupertino from a an ambitious town to one of the biggest names in the world. All of our Cupertino house cleaning customers love our simple online booking and checkout and we've heard many times how easy it is working with us (like an iPhone!). Nyla, one of our very first Cupertino house cleaning and carpet cleaning customers, was on a search for the best house cleaning service she can find. She searched far and wide, trying many different services. She was looking for house cleaning services that she can trust her home to when she's not there. She needed the professional house cleaners that came to her home to be full time employees protected by workers compensation insurance and heavy loss prevention general liability, not unreliable contractors. She's dealt with theft and injury claims by contractor agencies, and she never wanted to repeat that nightmare again. She found us, booked online, and she was set for her first deep wash house cleaning. Nyla had no clue of the treat she was in for.
She didn't realize that we operate efficiently off of a 52-point checklist; we hand wash every surface of the home including light fixtures, baseboards, kitchen floor, bathroom vents, and even sanitize remote controls and light switches. She was completely amazed by how bright her home looked. Even the wall markings were gone! The cherry on top? She's been suffering from dust mite allergies for years and only after our cleaning with HEPA filter vacuums did she realize that she really didn't need to! Needless to say, she was a lifelong fan. She signed up for our recurring house cleaning service and added in a carpet wash combo. On our follow up call, she said she wished she could adopt our Cupertino house cleaning service team. The team got quite the chuckle out of that BTW ? Nyla, we can't let you adopt our house cleaners, but we would love to keep servicing you and all your wonderful friends!
I've been trying to save money so I haven't had a cleaner at my house for months. It turns out I was spending all my time on my weekends trying to keep the house clean. I can keep it neat, but cleaning the floors and polishing the furniture was becoming time consuming, so I decided to look on Yelp for a reputable house cleaner. I found Heromaid, made an appointment for them to arrive while I was a work. To come home to such a clean house is so satisfying. They did a top notch job and gave me my weekend back. Thank you so much. We'll see you again in a few weeks. Kathy H. – House Cleaning Cupertino Customer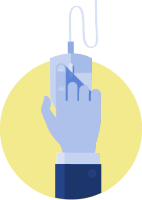 Just tell us a little about your home and your preferences.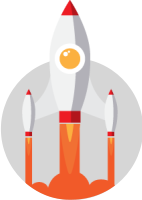 Your maids arrive on time and clean your home.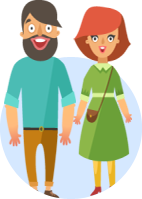 Come home to clean air and a gorgeously clean home!
SIMPLE FLAT RATE PRICING BY BEDROOM
Ready for an Amazing Clean?