HOUSE CLEANING WITH MAJOR KICK
… or give us a call at 408-426-8300 and we'll book it for you!
Welcome house cleaning San Jose customer! We've topped the ranks of cleaning services San Jose since 2013. Heromaid was born in San Jose and we wouldn't have it any other way. Why would we? It's the heart and pride of Silicon Valley and the entire Bay Area's tech spot. With San Jose's exploding economy, beautiful weather, and so many things to do day and night, who has time to waste cleaning? San Jose is for the go-getter. We'll take care of your home.
We're the only professional house keeping that offers carpet cleaning combos at incredible value in San Jose.
Proudly serving San Jose Shark's players homes since the start! Go Sharks!
House Cleaning and Carpet Cleaning Customer Highlight
Sean has been a loyal customer of ours since the very start and when he came to us with a special request, we were more than happy to take on the challenge. Sean's San Jose apartment is only a short drive down Stevens Creek Blvd in San Jose from our downtown office and regularly hosts San Jose Sharks game events for his friends. This Sharks game was a little different.
He invited his boss over and needed to have his place look spotless. The Sharks game was on in two days and he realized he needed more than just his regular house cleaning. His carpets were faded and needed some serious carpet cleaning and the baseboards and light fixtures were dusty. Sean needed help, and he needed it quick.
He called us up to ask what we can do, and we offered to clean the house and the carpet at our discount combo price. Thinking that it would cost him an arm and a leg, he was excited to learn that our price severely undercut getting a house cleaning and a carpet cleaning from separate vendors (offering both in-house allows us to deliver both house cleanings and carpet cleanings more efficiently, schedule them during the same cleaning window, and cut costs for our customers!).
By the end of the call, he was scheduled for and we rolled out. In 4 hours flat, the job was done. We sent two team leaders and their squad to make sure the job get done quickly and nothing gets missed. Christine and Janell showed up on time, Christine handling the cleaning and Janell leading the carpet crew. For each cleaning, we assemble and execute a cleaning plan much like the one detailed in our commercial cleaning services page. We'll have one vacuum specialist, one light duty specialist, one restroom specialist, and one utilities (carpet) specialist.
Since our maids are highly trained to get through each room as efficiently as possible while going over the 52 point checklist, it didn't take long to prep each room one by one for the carpet cleaning. By the time the maids were done, the carpet crew were trailing right behind them, finishing up 30 minutes later.
His shower doors had some pretty severe hard water stains, so we used our famous glass cleaning method to bring back the sparkle to his glass shower doors.
The result? Well, just check out his Yelp review. Oh, and he told his boss at Apple about us, and we got called on to carpet clean the offices in Cupertino through our commercial cleaning services divsion!
Thank you Sean for being such an awesome customer! GO SHARKS!
Spick. And. Span. Alex Habli is the man!
Okay, I know I sound like a high school cheerleader but we were so extremely pleased by the quality of the house cleaning done by Alex and his team that I can't help myself. The kitchen and bathroom, arguably the areas of a home most in need of expert attention, came out so clean it was as if we had remodeled.
The bedrooms and other living areas were equally impressive, with every nook and cranny meticulously renewed. The wood and glass surfaces really shine now and even minor scuff marks on the walls were magically erased from existence.
We also appreciated how friendly and professional the whole experience was. Suffice it to say, Heromaid is the cleaning service we will be using from now on.
TLDR; Let me bottom line this for you: I trust Heromaid so much that were they to expand into, say, hospice care, I would gladly put the well being of my loved ones in their hands… at the very least, I'm confident they would come out of bath time sparkling.
Sean L. – House Cleaning San Jose Customer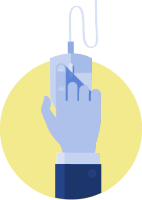 Just tell us a little about your home and your preferences.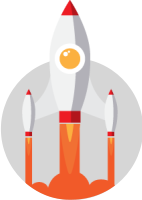 Your maids arrive on time and clean your home.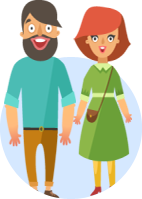 Come home to clean air and a gorgeously clean home!
SIMPLE FLAT RATE PRICING BY BEDROOM
Ready for an Amazing Clean?