HOUSE CLEANING WITH A PUNCH
HOUSE CLEANING SANTA CLARA
Santa Clara. Home of Levi's Stadium and the headquarters of several high-tech companies as big as Intel. The people of Santa Clara are lean mean fighting machines in the most competitive industries in the world. Santa Clara is for the winners. We'll take care of your home. We're the only professional house keeping that offers carpet cleaning combos at incredible value in Santa Clara.
HOUSE CLEANING SANTA CLARA
House Cleaning and Carpet Cleaning Customer Highlight.
We recently released the world's most exhaustive spring cleaning checklist to help our customers efficiently tackle their spring time cleaning. For some, however, spending a full week cleaning is just not an option. We're happy to help move the process along much quicker for those who need a big house cleaning job, and that's just what we did for our customer Laura in Santa Clara.
Laura owns a large, beautiful home near Santa Clara University and has one of the most gorgeous landscaping we've ever come across. She is a single mother of 4 and spring cleaning such a large home with a Silicon Valley job is just not an option. Laura was on the hunt for an efficient, professional maid service she can trust her home and belongings to. We spent a good 15 minutes over the phone describing our heavy insurance coverage, how our employees are all covered by workers compensation, and our 8 week house cleaning and carpet cleaning training program that ensures the most thorough hand wash house cleaning. Our deep cleaning checklist fulfilled all her requests and more and she was scheduled for her first cleaning that week.
Laura's top priority was find a maid service that actually had hired employees and not contractors. She wanted to know that the house cleaners in her home were insured, trained well, reliable, carried their own fresh supplies/equipment, background checked, and backed by a legitimate company in case anything goes wrong. Employed maids establish a long-term relationships with their customers and get to know their clients home inside and out and Laura didn't need to worry about getting different contractors to service her home every other cleaning. We sent her the maids equipped with backpack HEPA filter vacuum cleaners that trap 99.7% of dust and allergens (reducing your household allergies and dusty surfaces), non toxic cleaning supplies, and the best tools for the job. Team Alpha was assigned to house cleaning in Santa Clara and Janell was assigned team leader. She led her 3 maid team through our structured deep clean process, going through room by room and making sure to hand wash the light fixtures, baseboards, and attend to even the small details like sanitizing remote controls and light switches. On our follow up call, Laura was impressed with the level of detail our maids adhered to and mentioned that no other Santa Clara house cleaning business ever hand washed the kitchen and bathroom floors.
Laura is now officially rescued from house cleaning every week by our Heromaids and frequently takes advantage of our house cleaning and carpet cleaning combo at a great discount. Laura, we love all Santa Clara house cleaning and carpet cleaning customers that you've referred into our family!
Spick. And. Span. Alex Habli is the man! Okay, I know I sound like a high school cheerleader but we were so extremely pleased by the quality of the house cleaning done by Alex and his team that I can't help myself. The kitchen and bathroom, arguably the areas of a home most in need of expert attention, came out so clean it was as if we had remodeled. The bedrooms and other living areas were equally impressive, with every nook and cranny meticulously renewed. The wood and glass surfaces really shine now and even minor scuff marks on the walls were magically erased from existence. We also appreciated how friendly and professional the whole experience was. Suffice it to say, Heromaid is the cleaning service we will be using from now on. TLDR; Let me bottom line this for you: I trust Heromaid so much that were they to expand into, say, hospice care, I would gladly put the well being of my loved ones in their hands… at the very least, I'm confident they would come out of bath time sparkling. Sean L. – House Cleaning San Jose Customer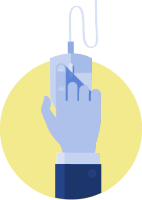 Just tell us a little about your home and your preferences.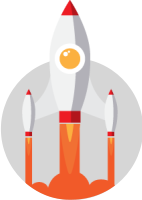 Your maids arrive on time and clean your home.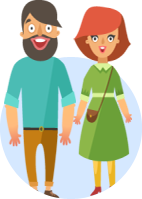 Come home to clean air and a gorgeously clean home!
SIMPLE FLAT RATE PRICING BY BEDROOM
Ready for an Amazing Clean?