HOUSE CLEANING WITH A SUPERHERO PUNCH
Our Saratoga house cleaning service crew holds a reputation of an incredibly detailed clean. Our 52-point checklist sees every crevice and corner brushed clean, every surface hand washed immaculate, and the best HEPA allergen-trapping vacuums on the market leaves your home's air healthy and fresh. We're the only Saratoga house cleaning service that offer incredible combo discount deals on house cleaning and carpet cleaning. We feature trained super maids that provide house cleaning Saratoga families will rave about!
House Cleaning and Carpet Cleaning Customer Highlight
Amber, one of our very first Saratoga house cleaning and carpet cleaning customers, was tired of trying so many different house cleaning services. She couldn't seem to find a quality house cleaning that she can trust. She searched far and wide, finally landing on our page. She booked her first deep wash house cleaning after reading about our million dollar insurance coverage, how our maids are all covered by workers compensation insurance, and our history of 0 theft/injury claims (who wants to live through that nightmare!). She was looking for house cleaning services that she can trust her home to when she's not there. She called in just to confirm if our Saratoga maids were full-time employees that were treated fairly, not overworked contractors without reliable coverage.
Amber had no clue of the treat she was in for.
She didn't expect our Saratoga maid service to operate efficiently off of a full blown 52-point checklist; we hand wash every surface of the home including light fixtures, baseboards, kitchen floor, bathroom vents, and even sanitize remote controls and light switches. She was completely amazed by how bright her home looked. Even the wall markings were gone! The cherry on top? She was the proud owner of multiple little kitties, but she's been suffering from allergies for years and only after our cleaning with HEPA filter vacuums did she realize that she really didn't need to! Needless to say, she was a lifelong fan. She signed up for our recurring house cleaning service and added in a carpet wash combo. On our follow up call, she said she wished she could adopt our Cupertino house cleaning service team. The team got quite the chuckle out of that BTW ?
Amber, we can't let you adopt our Saratoga house cleaners, but we would love to keep servicing you and all your wonderful friends!
I rarely write reviews, but Heromaid is too awesome for me not to say anything! Very professional and thorough when it comes to cleaning and respecting your house and belongings. Best part is, if you book online, you get a discount and it's way easier. I will defiantly be using them again, and would recommend them to anyone!
Nima M. – House Cleaning Saratoga Customer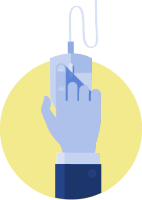 Just tell us a little about your home and your preferences.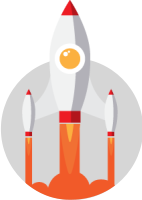 Your maids arrive on time and clean your home.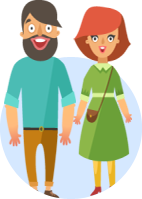 Come home to clean air and a gorgeously clean home!
SIMPLE FLAT RATE PRICING BY BEDROOM
Ready for an Amazing Clean?