HOUSE CLEANING WITH SUPERHERO POWER
Our cleaners in Campbell hold a reputation of an incredibly detailed clean. Every crevice and corner brushed clean, every surface immaculate, and the best HEPA allergen-trapping vacuums on the market leaves your home's air healthy and fresh.
House Cleaning and Carpet Cleaning Customer Highlight Campbell and its beautiful art deco homes built in the '50s has always been the quieter, more peaceful side of the Silicon Valley. Even as the birthplace of eBay, it still maintains its small town charm. Every single one of our Campbell house cleaning customers has been a joy to work with. Silvia was one of our first Campbell carpet cleaning customers. She called us with a very well crafted set of questions to ensure she receives quality service. The questions revolved around our maids and how we operate our maid service. Were they full time house cleaning employees? Are the maids paid fairly? Do we offer carpet cleaning and house cleaning combo discounts? Are we covered by insurance to protect her home? Do we have HEPA filter vacuums to help with her allergies? Do we hand wash light fixtures during our deep cleanings?
They answers were yes, yes, and yes! None of our Campbell maids are contractors with unreliable backgrounds or experience and they will always show up uniformed, equipped with fresh supplies, and with a huge smile. We only hire top performing house cleaners that speak English and can leave detailed notes and tips to help keep your home in the best shape possible.
Silvia worked in Santa Cruz, commuting every day from Campbell. She often got home late and worn out from driving over Highway 17. She mentioned how it has been very hard to keep up with her house cleaning and, as an avid surfer, she really didn't want to spend her weekends at home cleaning. We told her to never fear, Heromaid was here.
On her first cleaning, we sent Silvia the maids equipped to run through and hand wash every nook and cranny of her house as part of our deep house cleaning option. Once she saw the result, she called us before we even had the chance to give her a follow up call to sign up for our recurring house cleaning plan.
We even made sure to sanitize the light switches and hand wash the baseboards and light fixtures to make his her home as bright and cheery as possible. She especially liked our systematic approach to deep house cleaning/carpet cleaning combos, moving through room by room efficiently and making sure no surface is left unwashed. We love you Silvia and thanks for making Campbell feel like home!
What can I say. I hate calling a cleaning company up and having to go through the hassle of waiting on a in person walk through and appraisal. Forget all that noise.
Logged on to Heromaid.com. Picked 2 bedroom. Picked oven cleaning. Checked out. They came. They cleaned. Done.
Why isn't everything this easy?
Oh… And they made me feel like I was at the Ritz Carlton.
Omar K.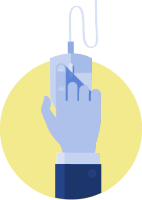 Just tell us a little about your home and your preferences.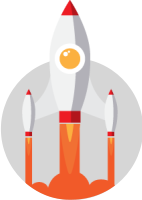 Your maids arrive on time and clean your home.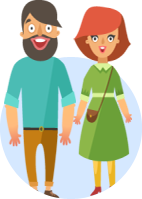 Come home to clean air and a gorgeously clean home!
SIMPLE FLAT RATE PRICING BY BEDROOM
Ready for an Amazing Clean?