Home of the "MIGHTY DEEP CLEAN"
…or give us a call at 619-552-2855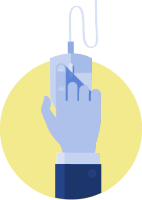 Just tell us a little about your home and your preferences.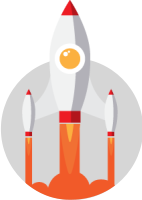 Your maids arrive on time and clean your home.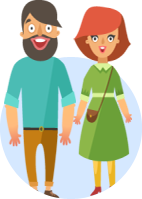 Come home to clean air and a gorgeously clean home!
Housekeeping San Diego – New Construction
Maid Service for San Diego mothers – Help with Back to School Stress!
Cleaning Services San Diego can help New Mothers
The Best San Diego Cleaning Service
Professional cleaning services in San Diego are now more popular than ever as our personal and professional lives become increasingly demanding. Not only are homeowners witnessing the many time-saving benefits of professional housecleaning, but commercial offices and corporations are also taking advantage of the improved cleanliness and efficiency that these services provide. A clean home says a lot about the homeowner, and a clean office sends a positive message to visiting guests and clients.
Better and Faster Your time is valuable, and the team of expert professionals from Heromaid will get the job done quickly and completely. The old days of hiring an individual person to come into your home or office for daily or weekly cleanings are no longer convenient. You need a reputable San Diego Cleaning Service that will thoroughly detail every inch of your home or office from top to bottom with minimal disruption to your family life or work environment. The professionally bonded and fully insured cleaning services of Heromaid can work around nearly anyone's schedule.
Flexible Scheduling Our Heromaid cleaning services in San Diego are professionally bonded and fully insured. This allows you to schedule our team at the times of day that are most convenient for you. Weekend and evening services are available, and we utilize state-of-the-art equipment that provides remarkable results. You can choose from our daily services to weekly or bi-weekly schedules, depending on your requirements. Hire us to clean your home while you are away at work, or ask us to clean your office before or after work hours to minimize disruptions for your staff and clients.
Peace of Mind Our rates for expert San Diego Cleaning Services are extremely affordable. With our bonded and professionally insured staff, you will gain valuable peace of mind knowing that your home or office is in good hands. Imagine coming home to a pristine and orderly home after a long week at work! We get the job done and at a reasonable cost! A short list of our standard cleaning services include:
Kitchen
Cleaning and organizing cabinets
Cleaning of countertops
Cleaning of refrigerators
Cleaning of stove tops and ovens
Cleaning of microwaves
Shining of all chrome surfaces
Mopping and waxing of tile or hardwood floors
Bathrooms
Scrubbing of tubs and showers
Safeguarding against mold and mildew
Cleaning of all shower doors
Cleaning of commodes and sinks
Cleaning of mirrors and vanities
Shining of all chrome surfaces
Mopping and waxing of tile or hardwood floors
Living Areas
Dusting of furniture
Picture frames dusted
Lampshades cleaned
Vacuuming of draperies
Vacuuming of upholstered furniture
Changing and making of the beds
Cleaning of mirrored and glass surfaces
Dusting of mini blinds
Wiping of baseboards
Ceiling fans dusted
Cobwebs and "dust bunnies" removal
Vacuuming of all carpets, including under the furniture
Mopping and waxing of tile or hardwood floors
Save on Cleaning Supplies Cost is always a determining factor in deciding between the many available options of professional San Diego Cleaning Services. Heromaid offers an expert team of cleaning technicians at very competitive prices. And when you factor into the equation that Heromaid also uses our own household cleaners, floor waxes, and glass cleaners, you save even more money. We take care of everything so that you don't have to worry. By using our own supplies and equipment, we also reduce the need to store massive amounts of potentially deadly cleaning agents in a home filled with pets and small children. You save time and money while also increasing the overall safety of the home at the same time.
"Move-In" and Move-Out" Cleaning Services in San Diego Heromaid offers both move-in and move-out cleaning services, making your transition into a new home run much more efficiently. Moving into a new home is always a traumatic experience. In fact, many mental health professionals claim that moving into a new home is as stressful on the human body as the death of a loved one. Regardless of how well you plan your move in advance, moving day always seems to come with more than its fair share of unexpected challenges. Hiring a professional San Diego Cleaning Service to clean the new home before the move and to clean the old home afterward can really save valuable time and needless worry.
Types of Move-In Chores It is always essential to have your new home thoroughly cleaned and detailed before you and your family begin living in the new environment. One never knows the cleanliness habits of the previous residents or tenants. Heromaid's professional cleaning services in San Diego will provide an expert team to enter the new home before you arrive and perform all of the required cleaning tasks, including thoroughly scrubbing all bathroom fixtures and tile, waxing kitchen floors, detailing all kitchen appliances and cupboards, sanitizing the showers and tubs of mold and mildew, and even dusting and vacuuming the floors, baseboards, and woodwork.
Types of Move-Out Chores Professional cleaning services can provide much of the same tasks for your vacated residence that will need to be accomplished during your move-in to the new home. Bathrooms and kitchens will be completely detailed, including microwaves, ovens, and even underneath the stove top burners. Tiled surfaces and shower doors will be thoroughly scrubbed to rid these areas of mold and mildew. And all floors, cupboards, countertops, baseboards, windowsills, and every other surface in the home will be thoroughly cleaned and dusted. For those vacating rental properties, our expert San Diego Cleaning Services might save you from forfeiting that rather large financial deposit. Learn More About our Full Line of Services in the San Diego Area:
San Diego Maid Service
Housekeeping Service in San Diego
San Diego Cleaning Services
House Cleaning Services in San Diego
They where quick with sending a crew the very next day and we are very satisfied with their work. Defiantly using them again. Roy B. – House Cleaning San Jose Customer
I have a small apartment so it doesn't need to be cleaned all that often but when it does, I'm calling Heromaid! Anna V. – House Cleaning San Jose Customer
Very professional and thorough when it comes to cleaning and respecting your house and belongings. Nima M. – House Cleaning San Diego Customer
Ready for an Amazing Clean?